Here is how you can integrate LeaveBoard with Slack, once you have registered your company :
You have to install the LeaveBoard leave tracking chatbot on your company account in Slack.
From the Menu select My company.
Go to the Integrations tab, and then click on Add to Slack.
I am getting an error when integrating LeaveBoard with Slack. What should I do?
1. Check that you have the same email adress on LeaveBoard and on Slack. To do so, click on the avatar icon in the top-left corner, then click on profile and in the left side you will see your email.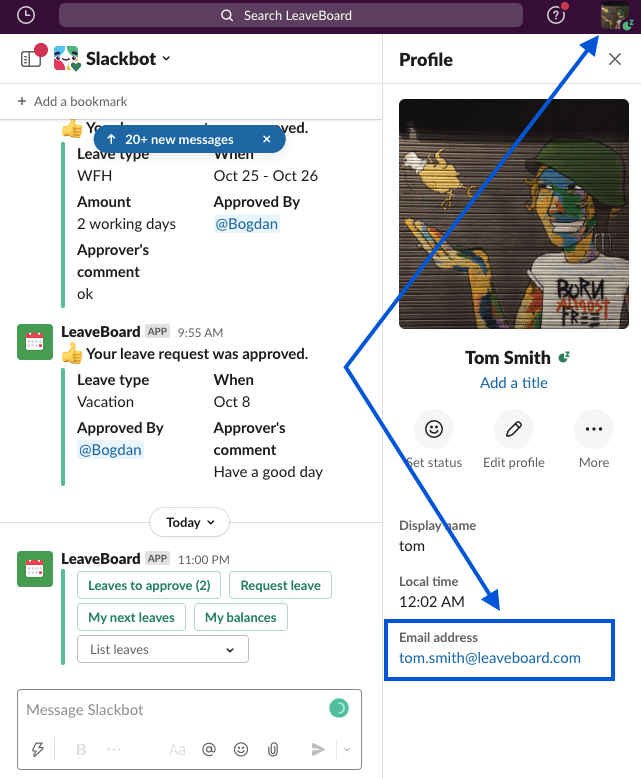 2. Check that you have admin access in Slack, meaning you can install apps with the access level that you have.
Additionally, if you are interested in importing your employees directly from Slack, click on the [
Import employees from Slack
] button.