To book on behalf of an employee, you need to follow these steps:
From the Dashboard, in the Book time-off card, click on the icon.
In the Employee dropdown, select the colleague that you would like to book time off.
Setup the Leave Type, Duration, Day/s, Add a comment.
Select if you would like to have the leave automatically approved, or you would like to send it for approval.
Click on Book time off.
Please note that only managers, supervisors, and administrators have access to this feature.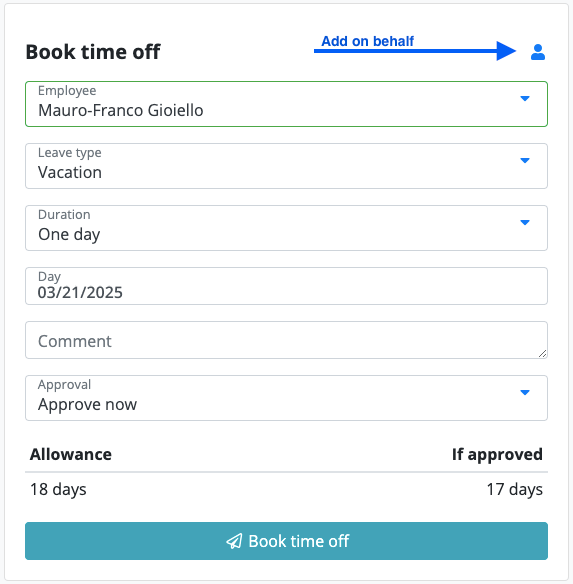 Once you book time-off, the leave Balance, Calendars, and the company Reports will be updated instantly. Time-off tracking and management will not be a hustle any longer.