It happens from time to time that a user deleted the initial invitation email to join LeaveBoard. No problem.
To resend the invitation to a user, follow these steps:
From the Menu, select Employees.
Click on the Employee that you need to reinvite.
On the Profile tab, click on the Settings icon.
Click on the icon and then select Reinvite.
Below you can find a screenshot of where you can find the option to send a new invite email to the new hire.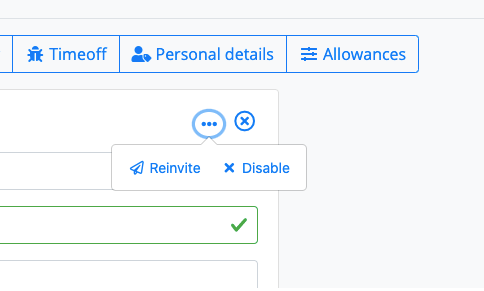 If you don't see the icon, this means that the employee has activated the account already. And if the employee forgot the password, he can request a new one.